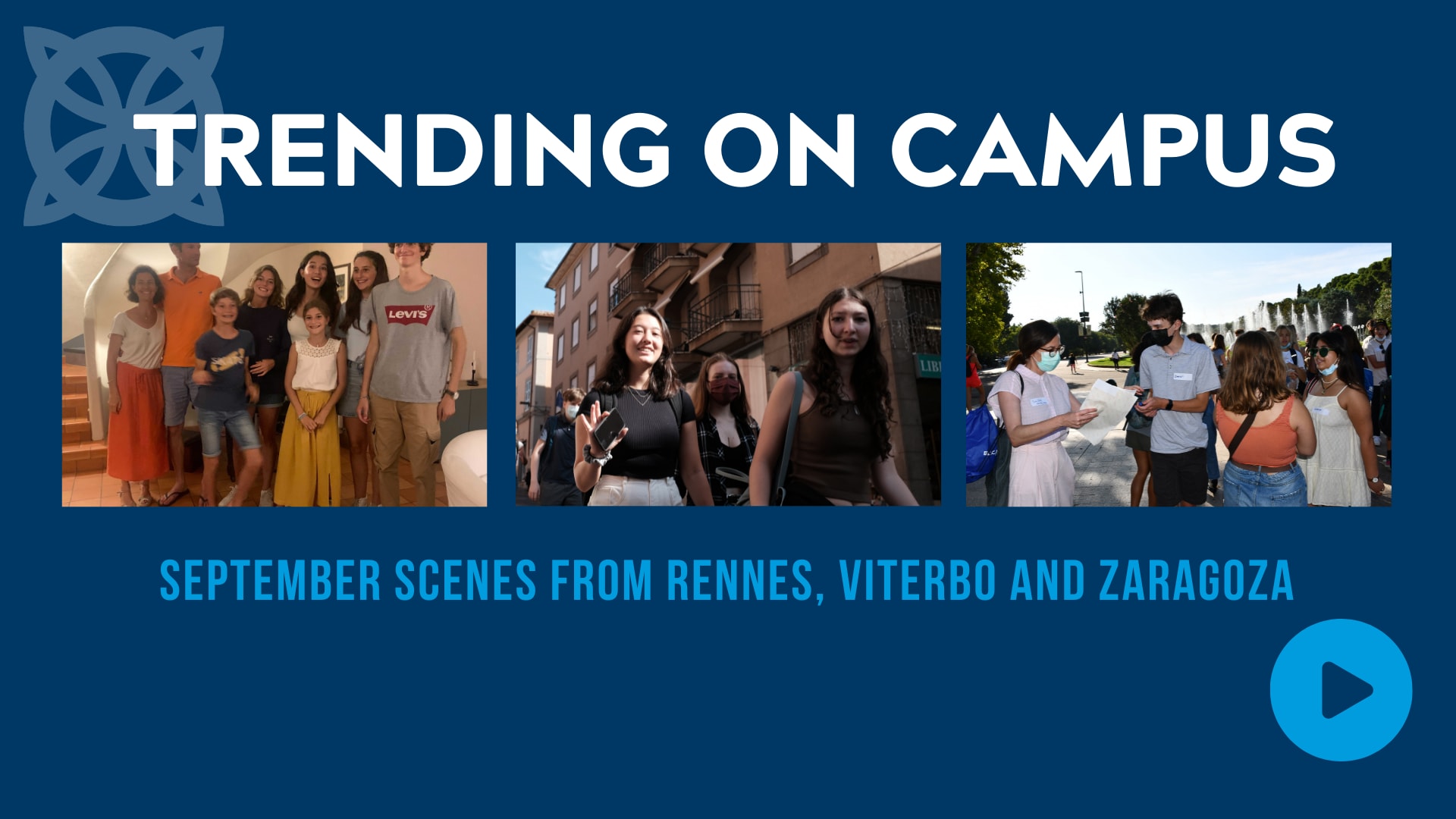 Students are back, and we are grateful! In these first weeks, it has been heartwarming to watch them exploring their communities and getting to know their teachers, host families and classmates through the new Immersion Unit. Enjoy these snapshots from the first weeks of September and read more about the start of the 2021-2022 school year in this issue of SYA Now.

Showrunning Through the Pandemic
October 20, 2021 at 1 p.m.
Join Jeff Locker FR'88 for a conversation with Tia Napolitano FR'01, showrunner for Freeform's Cruel Summer. Learn more and register.
As reported earlier this summer, we eclipsed our goal of $18 million by several hundred thousand dollars. This is a most impressive achievement, and a huge testament to the commitment and passion of the SYA community. The Campaign for SYA strengthened SYA at a time when most needed. Learn more.
WHAT TYPES OF EVENTS INTEREST YOU?
It looks like we won't be seeing you in person for at least a few more months, but we still want to see your pixels! What types of virtual events are you interested in? How can you help now, or when we are back out on the road? Take the survey.
2s & 7s: IT'S TIME FOR REUNION
We know. You've been hoping to gather in person, here or abroad, but that may not happen just yet. Consider hosting a virtual reunion to get the party started. Contact the Alumni Office if you would like to help.
Check out the latest news and announcements from fellow alumni. While there, consider sharing your updates for a future issue. Be inspired.
ON THE (VIRTUAL) ROAD AGAIN!
Do you know a student who belongs at SYA? Encourage them, and their parents, to attend one of our general information sessions this fall. Hosted by our Admissions team, attendees will have the chance to ask questions and hear from young alumni. Share this link!
Our Mission
SYA guides students through a challenging curriculum focused on developing skills for successful engagement in an increasingly interdependent world. Central to the SYA experience is the adventure of understanding different languages, cultures and peoples.